You can wear your American pride on your chest with an optional shirt that you add during registration! If you don't want one, skip it. 
You have the option of the RED, WHITE, or BLUE version and you'll be able to "Wave the Flag" on race day! This is what they look like!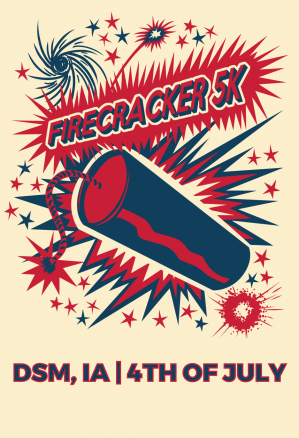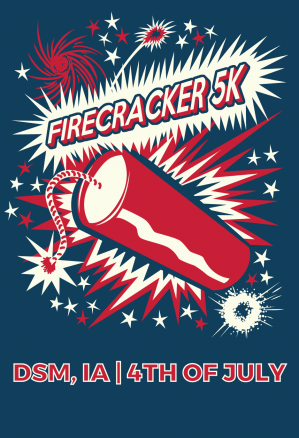 In some races, you're put into waves because of your pace. Sometimes because the people throwing color at you can't keep up. At the DSM Firecracker, it's all in the name of the US of A! 
When you register, select your wave preference and you'll have a section of the start chute designated for either RED, WHITE, or BLUE! If you get a race shirt, select that color too! If you want to wear your own patriotic garb, by all means!
Remember, we'll also have a costume contest at the post-race party, so make sure your gear is up to the task! We're excited to wave the flag on race day and we'll be getting plenty of aerial shots of the whole race!